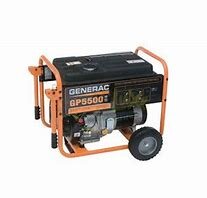 Generator
Many of our rentals take more than one outlet. This means that you need to have the blower fans on separate circuits to avoid any electrical issues. Quite often when throwing a large party, our customers don't have enough power and will need a generator. These gas powered generators will run for hours while providing the additional power that you need. While we do have a picture of a generator, the generator that arrives may look a little different. We understand that you are simply looking for the power that you need for your inflatable party and we are offering to provide you with that.
Our generator will arrive at the time of your inflatable delivery. We will set everything up and show you how to work it, in case there is an issue. You can always call us as well, should you run into a problem, we are simply a phone call away. Once your party is over, we will be back around to pick it all up. Book today.
*image is for reference only, actual item may differ.