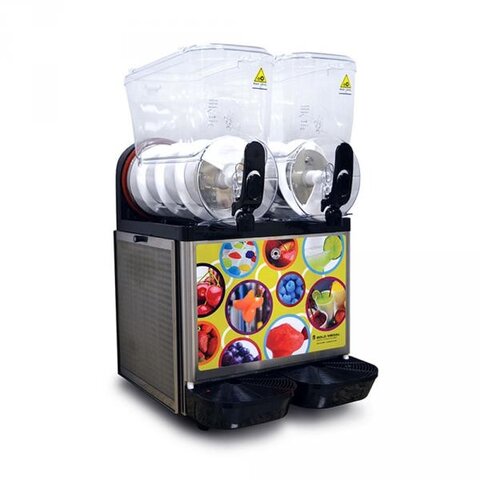 Margarita/ Slush Machine
Want to have a fun party? Then you will certainly need to add this machine. You can create ice Margaritas or other slushie drinks or you can create non-alcoholic drinks and have them for the kids as well. This machine is very popular as many kids love slushies and so do adults. If you are looking to throw a fundraiser and need somethings that will earn a little extra, sell slushies! Everyone loves a good slushie.
This is the machine for serving your guests their favorite frozen drinks. If it can freeze, this machine is the right one for you. Get creative and have some fun with it.
As with all of our party rentals the slush machine will be delivered to your party before the guests arrive. We set everything up and show you how to use the machine. Once you are done ,we will bring it back and clean it up. We do ask that you empty it for us before we arrive. This will make it portable and not cause a mess in our delivery trucks. Book now.