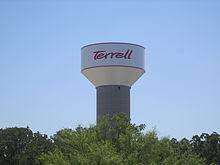 Bounce House rentals in Terrell , Tx
Bounce House Rentals Terrell
Bounce house rentals Terrell are perfect for a backyard event or a corporate or community festival. We work with people looking to throw a party that nobody will ever forget. Our bounce house rentals Terrell come in all shapes and sizes to ensure that there is something for everyone. If you are looking to throw a party and need some entertainment, don't hesitate to look around. We offer bounce house rentals Terrell, water slide rentals Terrell, and all kinds of different party rentalsTerrell to choose from. Our selection is some of the best in the area. Take a look for yourself.Throwing a backyard party for your child's birthday is a very exciting time. You want to find the best bounce house rentals Terrell that you can to ensure your child's guests have fun for hours. You need to take a look at our vast selection of bounce house rentals Terrell, but also other options could go along with that, such as concession rentals or generator rentals, to ensure your party is a complete success.
Other Party Rental Terrell Options
While we have a great selection of bounce house rentals Terrell, we also carry a vast selection of options for any size party. We offer:
When it comes to throwing a party, we have you covered with the entertainment. All you have to do is determine the date and time. We will do the rest from delivering all of the bounce house rentals Terrell to set everything up. We will inspect everything to ensure your party will go off without a hitch! Our goal is for you and your guests to have a great time.We take the time to make sure that you understand how to operate anything that may need a bit of instruction, and then we leave. No worries, though. We will be back to clean it all up when you are done.
Once we have loaded everything up in our trucks, we will bring them back to our warehouse, where they will be reinflated and sanitized. Everything is sanitized before going back into our warehouse for storage and ready for the next party.
Big or Small We Have the Bounce House Rentals for You!
Overwhelmed by our selection? Our selection can be a bit overwhelming, but we are here to help. We want your party to be perfect and are happy to help you determine what party rentals Terrell would be best. When it comes to planning larger parties such as corporate or community events, they can start to take on a life of their own. We get it. Not everyone that is throwing a large party is a professional party planner. Not a problem. We party literally every day and are happy to assist. Whether you are throwing a large party that needs loads of bounce house rentals or something in the backyard, we are here to help.Our bounce house rentals are state inspected, as needed and we are licensed and insured. We take pride in our professional party rental company, and it shows with all the options we offer. We want our customers and their guests to have a great time. Call today, and let's get started picking out your bounce house rentals Terrell for your next party. All you have to do is book online.
Start Here
All Day Waterslides/Dry Slides
Inflatable Game Rentals in Terrell, Tx

This is super simple for the person running a fundraiser if you are a Coach at a school or of a Little League Team and want to raise funds for your little leaguers to raise money for their World Series or Tournaments then lets talk or book today and put something together to raise those funds and save your parents money! We do all the heavy lifting, setting up and tear down you just bring in the guests and take their funds.


Concession Terrell, Tx

Don't forget a concession or two for some very easy upsell. Remember, it is all about having a great time and providing your guests with an amazing experience. This is another way to make funds for your fundraiser or boost your child's experience and celebrate a birthday party, anniversary, or your corporate event!


Bounce House Rentals Terrell, Tx
Bounce house rentals are perfect for a backyard event or inflatable carnival. We offer some of the best bounce house rentals in the area. If you are looking to add some entertainment to your next party, you can count on Boom Bouncers. Boom Bouncers not only has bounce house rentals but a large variety of inflatable rentals to choose from and we offer ALL DAY RENTALS. Our vast selection allows us to have something for everyone . If you are throwing a birthday party and want something special, consider renting a bounce house. Bounce house rentals are perfect for backyard events, and the kids will be talking about your party for years to come.

Water Slides Rentals in Terrell , Tx

We also offer waterslide rentals that are perfect for cooling off in the Texas heat. Whatever you decide, we will be happy to bring it on by and set it up for you. We inspect everything at set up to ensure that you and your guests will have a great party. When the party is over, we will be back by to pick it back up. It is that simple. All you have to do is pick a date and time. We do all the heavy lifting.